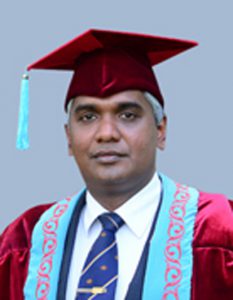 The Faculty of Built Environment and Spatial Sciences (FBESS) stands proud as a quintessential academic entity in the KDU Southern Campus, armed with three industrious departments, specialized in the disciplines of Quantity Surveying, Surveying Sciences and Architecture, setting timely significant benchmarks for the resourceful academia and the studious undergraduates. In addition, the English Language Teaching Unit (ELTU), Southern Campus, falls under the purview of Dean-FBESS. The faculty, at all times, spearheads in augmenting the academic repositories, placing a stupendous value in field-based pragmatic approaches to the delivery of learning content whilst carrying out theory-based interactions aptly.
Moreover, the faculty acts as an amicable aegis partner to the undergraduates, graduands and graduates to secure suitable industry placements and profusely guides students to choose their prospective career paths, helping to realize their occupational aspirations per the persistent transformations in the world of work. Keeping this in mind, the FBESS fruitfully utilizes all its resources productively to instigate a continuously progressive learning culture in students provisioning career guidance and counselling for the utmost betterment of university students.
Research and subject innovations take great strides in the faculty. The newly introduced Research Cell of the Department of Architecture is yet another giant leap taken forward to instil a timely significant research-based learning culture in students meeting the revolutionizing demands in global and regional spatial sciences/built environment occupational fields and related studies.
An optimal quality in delivery of teaching-learning contents exploiting a vast array of modernized imaginative and innovative approaches is perceived as a prime objective in the faculty. The ultimate goal in utilizing such approaches is to drive undergraduates to engage in self-motivated discovery learning and intrinsically guide them to be engaged in a problem-based learning culture, as demanded by the vastly transfiguring field studies.
We ensure that no student is left unattended in the progressive learning journey paying individualized and personalized attention to varied academic needs of each undergraduate where necessary. All possible efforts are being made to enhance professionally valued traits and personality skills of undergraduates coupled with communicative competences which would in turn aid them to place them in rewarding career positions locally and abroad. Further, our study programmes have been designed in such a way to enable students to bear a high degree of responsibility to their entrustments evincing prime leadership characteristics.
In conclusion, it is my fervent wish for anybody who witnesses this succinct note to explore further on our farsighted academic journey in the Faculty of Built Environment and Spatial Sciences in the Southern Campus, General Sir John Kotelawala Defence University, and be sensitized on our timely sensitive developments as we are heading towards becoming an all-inclusive academic landmark in Southern Sri Lanka dedicated to enriching indispensable values in higher education.
Dr AH Lakmal
(Dean, Faculty of Bult Environment & Spatial Sciences)